Company Overview – History, Mission, Vision, Values
History of L'esprit
L'esprit Academy was founded by the Wells family in 2004 after decades of experience in the high end salon and day spa business. The L'esprit Academy vision is a commitment that is evident with everything we offer. Details of the facilities and the curriculum are designed to support a unique atmosphere of higher learning. Spacious and modern interiors, exceptional instruction, and superior products and tools are the hallmark of the L'esprit Academy experience. Professionalism, technical skill and confidence are the outstanding qualities of all L'esprit Academy graduates.
Partnering with industry giants like Wella, American Crew, Hattori Hanzo shears, Kryolan Makeup, Dermalogica, CND, and Nuts & Bolts Business Training Program,  L'esprit Academy aims to provide exposure to multiple product lines, concentrate on professionalism, and build technical skill.  This focus creates a success culture filled with confidence that serves students well beyond the beauty industry.  L'esprit Academy is dedicated to creating professionals who are on the leading edge of new talent in one of the nation's top careers.
Founding Members
Peter F. Wells, Sr. & Sally Wells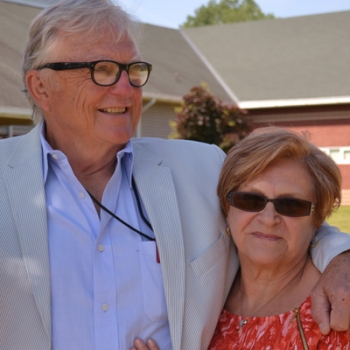 Peter F. Wells, Sr.:
As a founding member of the school, Pete was a critical contributor to the company's success. His exceptional background in real estate and corporate sales were second only to his caring, generous and kind personality. He enjoyed local and state politics serving as a Town Selectman, School and Town Board Moderator, and three terms as a New Hampshire State Legislator. Pete volunteered on the Rescue Squad, was a member of the Rotary Club and known for always helping others. A cheerleader for the industry, Pete believed the beauty business to be a wonderful, flexible and family-friendly career choice. Known for lighting up a room with a smile, a word of encouragement, or bringing in his fresh baked cookies, Pete is deeply missed, but his legacy lives on through the Academy and in our memories. Peter Fletcher Wells, Sr. March 21, 1943-September 21, 2014.
Sally Wells – Executive Director:
Ms. Wells brings 40 years of operational experience to the team. Her impressive credentials include licenses to practice and instruct cosmetology in Michigan. Married to Pete for nearly fifty years, Sally made a remarkable partner, starting their first salon together, "S. A. Wells & Company Haircutters" in 1979. They grew their companies and made a profound mark on the beauty industry and business arena in Southern New Hampshire. Sally honorably served nine years as Chairman of the Board of Cosmetology in the State of New Hampshire, before moving to Michigan to begin the new joint venture with their daughter in Michigan in 2002. Sally has served many roles in the Academy, from instruction to admissions, but has recently proven most valuable as mentor to staff and student. She has over 50 years as a licensed professional cosmetologist.
Stacy A. Wells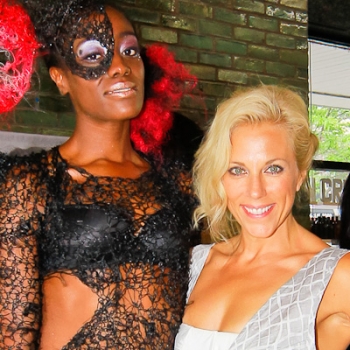 Stacy A. Wells – CEO and Chief of Operations:
Ms. Wells has years of experience in the salon and day spa business, as well as some 10 years in event management and marketing. Stacy's visionary leadership forms the cornerstone for the management team's consensus decisions. Stacy is a Michigan licensed cosmetologist and cosmetology instructor, a certified American Crew, Euro SoCap Extension, and Nuts & Bolts Team Leader. She is U.S. Department of Education trained in the Fundamentals of Title IV Administration, and is highly adept with compliance on the federal, state and accrediting agency level. Although Stacy's primary office is at headquarters in Canton, you will often see her at cutting demonstrations or in her office at the Royal Oak campus. Her background in and love for creative direction for hair and makeup on photo shoots, live events, tv and film is one of the areas of expertise Stacy brings to the Academy curriculum.
Giving Back
Each year both campuses participate in multiple community events and charitable events benefiting local organizations. L'esprit Academy donates thousands of dollars each quarter in gift cards and products to auctions, fundraisers, volunteer efforts and municipality events as well as visits to area senior living centers to inspire residents and students alike.
L'esprit Academy has provided over $150,000 in Institutional Scholarships since opening in 2004.
Campuses
L'esprit Academy main campus is located in two non-contiguous suites in the Canton Shopping Plaza totaling 8,000 sq. ft.of space including training classrooms, offices, and student salon.  With plentiful parking and easy location on the busy retail corridor of Ford Road, L'esprit Academy has the Training Center and Headquarters at 42011 Ford Road on the east side of the plaza and the Student Salon at 42083 Ford Road on the west side of the plaza.  The combination of exceptional education and beautiful campus make for a student experience filled with pride, excitement and enthusiasm!
L'esprit Academy is accredited by the National Accrediting Commission of Career Arts & Sciences (NACCAS) and is a licensed cosmetology school that exceeds the state educational requirements set forth by the Michigan Board of Cosmetology. We are approved with the U.S. Department of Education to offer Federal Student Aid (Title IV Funds) and we are a member of the American Association of Cosmetology Schools (AACS). L'esprit is pleased to offer our branch campus in Royal Oak, accredited by NACCAS. Our Royal Oak campus is a two level 7,000 square foot building which offers an urban, creative, and sleek environment with the exceptional education that the L'esprit Academy name reflects.
Canton Campus  l 42011 Ford Road Canton, MI 48187 | Phone: 734-762-0200
Royal Oak Campus l  501 S. Washington Avenue, Royal Oak, MI 48067
Mission Statement
L'esprit Academy's mission is to prepare individuals through quality education for graduation, licensure and placement in the field of cosmetology, esthetics, manicuring.
Vision Statement
L'esprit Academy's goal is to provide unparalleled instruction, through employee to student interactions and consistency in the learning experience so that our graduates can find employment in the Cosmetology, Manicuring, Esthetics or Instructor field. Our staff is carefully selected, highly qualified and vital to the student experience. This student-friendly, well supported and state of the art atmosphere is the sustainable competitive advantage to create well prepared, highly skilled graduates.
Core Values
ENERGY: Start from a position of positive energy. It's an important gift to continuously give each other and our students, to meet a negative with a positive. Keeping the energy of the facilities upbeat and lively reflect the nature of the company and the industry.
INTEGRITY: Being honest and true to our mission as industry leaders, good people, solid professionals, and fantastic team mates. Work with compassion, dignity, and courage.
FUN: Have fun and celebrate the weird. We work in the best industry in the world and should always have fun working in our environment. We can be playful yet professional, and passionate about the industry!
TEAMWORK: We are committed to work together towards a common goal to develop and produce the best industry professionals, as well as constantly maintaining a creative, friendly, and solutions oriented work environment.
LEADERSHIP: We will guide our students with the standards of excellence which represent the best in the business. We are risk takers, creative thinkers, and innovators. We are the ones who change the world one stylist at a time!
CHALLENGE: Run to the things that scare you! Get comfortable being uncomfortable, try new things, learn a different skill. Nurture your personal and professional growth and learn from the challenges that have been presented to you. Be flexible, creative, and solutions oriented for yourself and others.
RESOURCEFULNESS: Do more with less. Take advantage of the available tools already in place and make the most of the endless knowledge, incredible facility, and vast experience around you.
ACCOUNTABILITY: Taking responsibility for the actions of yourself and others by not allowing the standards to fall even when it can be uncomfortable. Communicate clear expectations to prospects, students, clients, and team members.
CUSTOMER DRIVEN: Focus on exceptional customer experiences for both student and client, always with a sense of urgency, a spirit of fun, and a passion for the business.
FAMILY FOCUSED: We were founded on family and will always give back to families with compassion, understanding, and flexibility. This is a family friendly industry and we are committed to staying that way!